Tana Africa Capital acquires a minority investment into Kensington Distillers & Vintners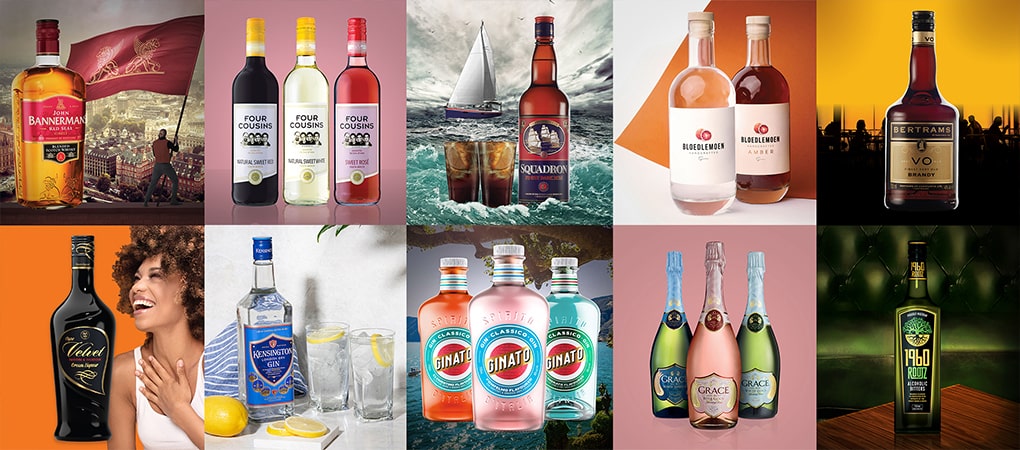 Mauritius and Cape Town, 28 June 2021 – Tana Africa Capital ("Tana"), a leading Pan-African private equity firm, is pleased to announce the latest investment through its second fund Tana Africa Capital II ("TAC II") into Kensington Distillers & Vintners ("KDV"), a fast-growing alcoholic beverage manufacturing and distribution business with operations in South Africa, Kenya and Nigeria. The investment was made directly into KDV Holding that owns majority stakes in Truman & Orange South Africa, Monument Distillers East Africa and Monument Distillers Nigeria.
Since its founding in 2014 KDV has established a fast-growing portfolio of wine and spirits brands including local manufacturing capability, in the key African markets of South Africa, Kenya and Nigeria. The Company has plans to add additional high growth African markets to its portfolio in the next two years.
Tana as an active and long-term investor formed a partnership with the highly experienced founders, backed by a strong management team, in a business with exceptional growth potential, and will work to realise the company's long-term vision of becoming the leading pan-African spirits and wine business.
Mark Tindall, Managing Director at Tana, said, "We are very excited to partner with the founders and management team at Kensington Distillers and Vintners to build an exceptional Africa-focused spirits business which makes aspirational, high-quality products available to a large group of potential consumers. Kensington Distillers and Vintners has great founding partners, an experienced management team, strong growth prospects and an exciting future ahead.''
Pieter Cilliers, Principal at Tana, commented, "We see a significant untapped market opportunity to serve mainstream consumers with branded, high quality products at accessible price points. Our investment in KDV will allow the company to accelerate the growth of their business in the core markets of South Africa, Nigeria and Kenya, potentially including future M&A. We are excited to partner with a very strong founding and management team to build this pan-African platform."
Rowan Leibbrandt, KDV Founder and Co-CEO, commented, "We have an ambitious vision to build an Africa-focussed drinks business, focused on catering to the continent's increasingly wealthy, urban, drinkers – and we're delighted to have found a partner who are as excited by this opportunity as we are. Tana's investment will help us accelerate our brands' growth, and enter new African markets, and we're looking forward to working with their experienced team in the years to come.…"
Mark Bowman, KDV Shareholder, Board member and Former Managing Director Africa of SABMiller also commented, "As KDV grows its footprint across Africa we are delighted that an investment firm with the reputation of Tana has recognised the value that we know exists in our premium African spirits proposition. We are looking forward to working together to accelerate our growth over the next few years."
KDV was advised by Caveat Legal, while Tana was advised by Bowmans, Dentons, Deloitte and Singular.
About Tana
Tana Africa Capital is an Africa-focused investment company with US$600 million of capital raised since inception. Tana is owned by the Oppenheimer Family and Temasek Holdings ("Temasek"). Since inception in 2011, Tana has invested in a portfolio spanning the FMCG, retail, education, healthcare, and agribusiness sectors with operations in more than 20 countries across the African continent. Tana is managed by a team of 12 investment professionals from offices in Johannesburg, South Africa and Abidjan, Ivory Coast.
About KDV
Kensington Distillers & Vintners is an alcoholic beverage manufacturing and distribution business founded in 2014 by an experienced team of alcoholic beverage professionals. Kensington Distillers is engaged in the production, distribution and sale of alcoholic beverages focusing on spirits and wines which includes a portfolio of proprietary brands across Gin, Whisky, Bitters, Sparkling Wine and Rum categories with local manufacturing operations in South Africa, Kenya and Nigeria.