KITEA Group, alongside its long-standing partner Tana Africa Capital, acquires a majority stake in Furniture Palace Limited, the leading furniture retailer in Kenya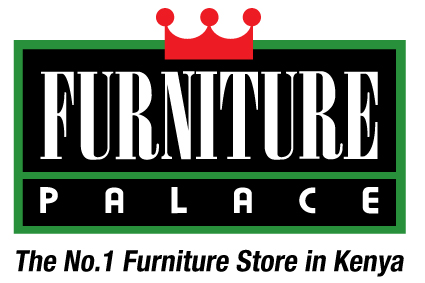 Nairobi, 2 March 2022 – KITEA Group ("KITEA"), the leading furniture retailer in Morocco with 30 stores across 17 cities, alongside its long-standing partner Tana Africa Capital ("Tana"), a Pan-African private equity firm, is pleased to announce the acquisition of a majority stake in Furniture Palace Limited ("Furniture Palace"), the leading furniture retailer in Kenya. This marks KITEA's first acquisition in East Africa as it builds a leading Pan-African furniture retail business serving all segments of the African consumer from the mass market to luxury.
Founded in 2002, Furniture Palace currently operates in Nairobi, Mombasa, and Eldoret across nine showrooms and plans to expand its store network over the coming years. Furniture Palace provides a wide variety of high-quality home, décor, outdoor and office furniture to Kenyan consumers across its two brands – Furniture Palace and Big Save Furniture – addressing respectively the high end and mass market segments of the population.
Since its founding, Furniture Palace has been a leader in innovation, product range and customer experience in the furniture retail market in Kenya. The partnership between KITEA and Furniture Palace will allow both companies to augment their current offerings, benefit from synergies and best practices, build a best-in-class supply chain in Kenya, and drive growth into secondary cities in Kenya as well as expand into other East African markets.
The ambition remains the consolidation of KITEA's leadership position in Morocco and its expansion across the rest of Africa. KITEA will soon become the sole African furniture retail group with operations across North, East, and West Africa through various brands. The Group also has two historical franchisees in Central Africa.
Tana, as an active long-term investor and shareholder of KITEA, is backing this partnership with the highly experienced and reputable founding shareholders of Furniture Palace who will continue to run the business, backed by seasoned professionals, in a business with exceptional growth potential, and will work to deliver on the company's long-term vision of becoming one of Africa's leading players in its industry.
Amine Benkirane, Founder and CEO at KITEA commented, "KITEA's investment in Furniture Palace is aligned with our vision to build the best-in-class diversified furniture retail group across Africa. Our goal in Morocco has always been to democratize furniture by providing the best offering and customer experience to Moroccan consumers and we look forward to extending that vision beyond Morocco in partnership with Furniture Palace. We hope to continue to leverage on the strong foundation and brand that has been built by the Furniture Palace founding shareholders and management, and to expand our offering and accumulated know-how to all Kenyan and East African consumers over the coming years."
Robert Leke, Principal at Tana said "This transaction is testament to the hard work by KITEA's management team, enabling the business to grow both in Morocco and beyond. Tana is pleased to support KITEA's investment into Furniture Palace, delivering a world-class furniture retail experience and offering for consumers across Kenya and East Africa. We are proud to support a visionary business alongside top-notch partners who are ambitious and partnership-oriented."
Noorali Manji and Rahul Haria, respectively Founder and CEO of Furniture Palace said "We are pleased to welcome KITEA on this next chapter of growth for Furniture Palace. We believe there are many synergies and learnings that can be shared between both companies and have a common vision of building a Pan-African leader in furniture retail across Africa. Together with KITEA and Tana, we believe that Furniture Palace will be able to elevate the Kenyan furniture retail sector to new heights that will greatly benefit the Kenya consumer – including the introduction of an expanded product range and extending our quality offering to new segments of the market. We look forward to being a part of this new family and phase of growth."
KITEA and Tana were advised by ASAFO & CO (legal), Grant Thornton (financial), Dalberg (commercial), Knight Frank (real estate) and Africa Matters Ltd (reputational). ENS Africa advised the Furniture Palace shareholders.
About KITEA Group
KITEA is a major furniture retailer present across 17 cities and 30 stores in Morocco, as well as two franchise stores in sub-Saharan Africa. KITEA is also the exclusive franchisee of both Roche Bobois and Casa International in Morocco and has recently entered the kitchen furniture space with the launch of the KITEA Kitchen brand in Morocco (two stores in Rabat and Casablanca to date). The company was founded in 1993 by Amine Benkirane with the opening of its first 300 sqm store in Route d'El Jadida in Casablanca with 5 employees. Today KITEA has a cumulated showroom area of over 50,000 sqm and employs more than 1,000 people. KITEA achieved its initial expansions in Morocco through co-location partnerships with major retailers, and since 2008 has evolved into developing its own big-box shopping centers termed "KITEA Géants".
About Tana
Tana Africa Capital is an Africa-focused investment company with US$600 million of capital raised since inception. Tana is owned by the Oppenheimer Family and Temasek Holdings ("Temasek"). Since its inception in 2011, Tana has invested in a portfolio spanning the FMCG, retail, education, healthcare, and agribusiness sectors with operations in more than 20 countries across the African continent. Tana is managed by a team of 12 investment professionals from offices in Johannesburg, South Africa and Abidjan, Ivory Coast.